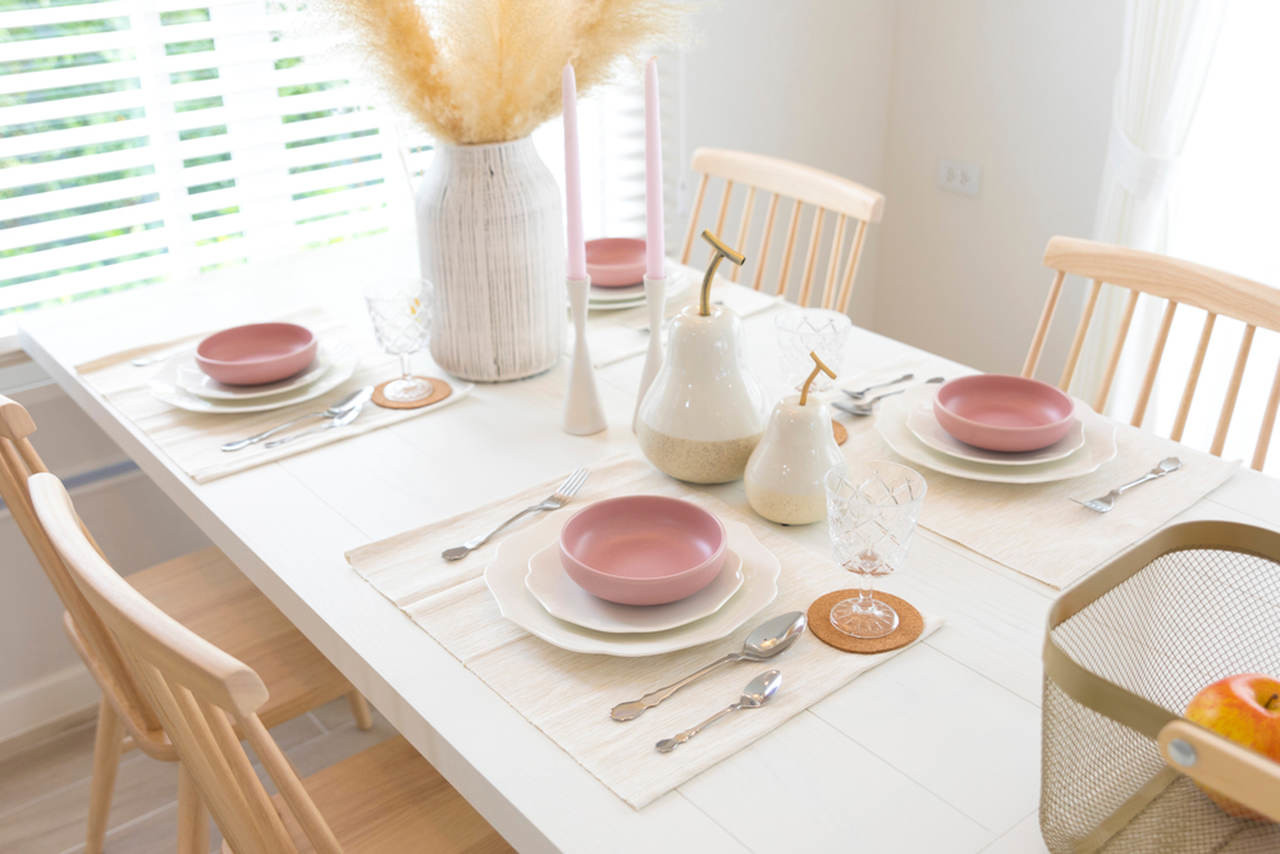 Even though it is just a typical day, you need to set up a table for dinner. Actually, it is essential to keep your table simple but attractive. For that, there are everyday table setting ideas that you can inspire by.
As we Doğtaş, the leading brand of the Turkish furniture sector, we will share everyday table setting ideas for the best dinner at home. So, you can keep reading and get inspired by these everyday table setting ideas.
Also, we suggest you read How To Make A Small Kitchen Look Bigger: 16 Best Tips if you have a relatively smaller kitchen.
Everyday Table Setting Ideas to Get Inspired
There are plenty of ideas to style your dinner table for any occasion. However, decorating the table for everyday use is more challenging, especially if you have a big family.
You can decide on a table decoration according to theme, concept, or season when hosting a party. When it comes to everyday style, it depends on your type of home decoration. That's why sometimes it can be challenging to decide the style.
But no need to worry because we will help you with the best tablescape with everyday table setting ideas. So, let's look at these ideas without further ado!
1. Consider the Table Shape
The most important thing before setting the table is the appropriate table shape. Because a long table will require a different approach than a round table, you need to be careful. This depends on your room shape too. Therefore, we suggest you consider the correct table shape.
For example, you can go with Doğtaş's Valentin Draw Dining Table for a classic rectangular dining room. Or, Doğtaş's Clara Dining Table can be ideal if you like oval types of tables that match your dining room decoration.
If you have a round table, you can read our article titled How To Choose The Right Dining Chairs For Round Table?
2. Have a Tablecloth or Runner
You may think that a tablecloth is outdated. But many types of tablecloths are exactly for modern taste, such as solid colors or sharp lines. Using a tablecloth, you can have a great base that adds a stylish touch to the dinner table.
A table runner is a narrow length of cloth placed at the center of the table, usually as a decorative item. Indeed, there are many types of table runners. But, if you don't like tablecloths or don't prefer them, having a table runner can be a better choice.
For that, a beige table runner for a classic dark brown dining table can look harmonious with gold dinnerware. Or a solid navy table runner can look perfect on a white dining table with white porcelain dinnerware.
3. Add Candles
Candles are part of the table setting decoration as a centerpiece idea. They both create a cozy dinner ambiance and are beautiful on the table. For example, you can choose Doğtaş's Flower Candle for a natural look on the dinner table with a detailed green table runner base.
It can be a good idea to add pebbles to a glass and fill it with water placing candles on a tray while adding candles to the table. There are plenty of decoration ideas for candles.
So, you can also check our article titled X Candle Decoration Ideas at Home for the best decorative candle look.
4. Don't Forget the Accessories
Accessories are essential for any kind of table setting decoration. Having a vase or decorative objects appealing to your taste creates charming table decor.
Therefore, we suggest always adding some accessories to the dinner table. You can think of having Doğtaş's Angela Vase if you have gold details on your dining table, whether dinnerware or runner.
Also, it will be a good idea to add small decorative objects to create the perfect look for everyday table setting ideas.
5. Have a Beautiful Centerpiece
You should add them to create a beautiful centerpiece if you like flowers. It will be better to have different types of flowers inside the geometrical, black and white vase for a modern dining room. In this way, you have a pleasant view and give a spring-summer vibe to table decoration.
But, for a classical style, you can go with a glass vase with roses. Also, you can add some wooden decoration objects to catch the harmony on the table. Thus, you can have a balance as well as make the space more gently appealing for everyday use.
We have shared everyday table setting ideas for a normal day at home through this article. Maybe you wonder why you need to decorate your table for a casual day, yet it is crucial to have a stylish dinner table, whether for the best home decoration or make your dining room elegant any time.
However, for the best decoration first, you should have quality furniture. At that point, you can check Doğtaş's dining room furniture that fits your style.
If you are interested in combining the living room with the kitchen, you can read Living Room-Dining Room Combo Ideas With Tricks to learn about it.
We also remind you not to forget to look at other blog posts where you can find lots of valuable information and decoration ideas about furniture!